This blog post contains affiliate links.
Photo Courtesy: Nintendo
It's finally here! The release of Super Mario Bros Wonder comes with the same excitement that I had when Super Mario Bros 3 came out so long ago. This time, we have the Switch mechanics with classic side-scrolling and just loads of fun! Super Mario Bros Wonder really is so much fun to play! Here's everything you need to know about this fun video game!
Photo Courtesy: Nintendo
While supplies last, fans can receive this limited edition framed print from the Nintendo Store NYC launch.
When does Super Mario Bros. Wonder come out?
Super Mario Bros. Wonder for the Nintendo Switch comes out Friday, October 20, 2023 at midnight. Hardcore fans can buy it in the Nintendo Switch eShop, pick up at a midnight launch, or buy it the day of at local retailers like Target, Best Buy, Game Stop, and Walmart. You can also purchase the game from Amazon.com.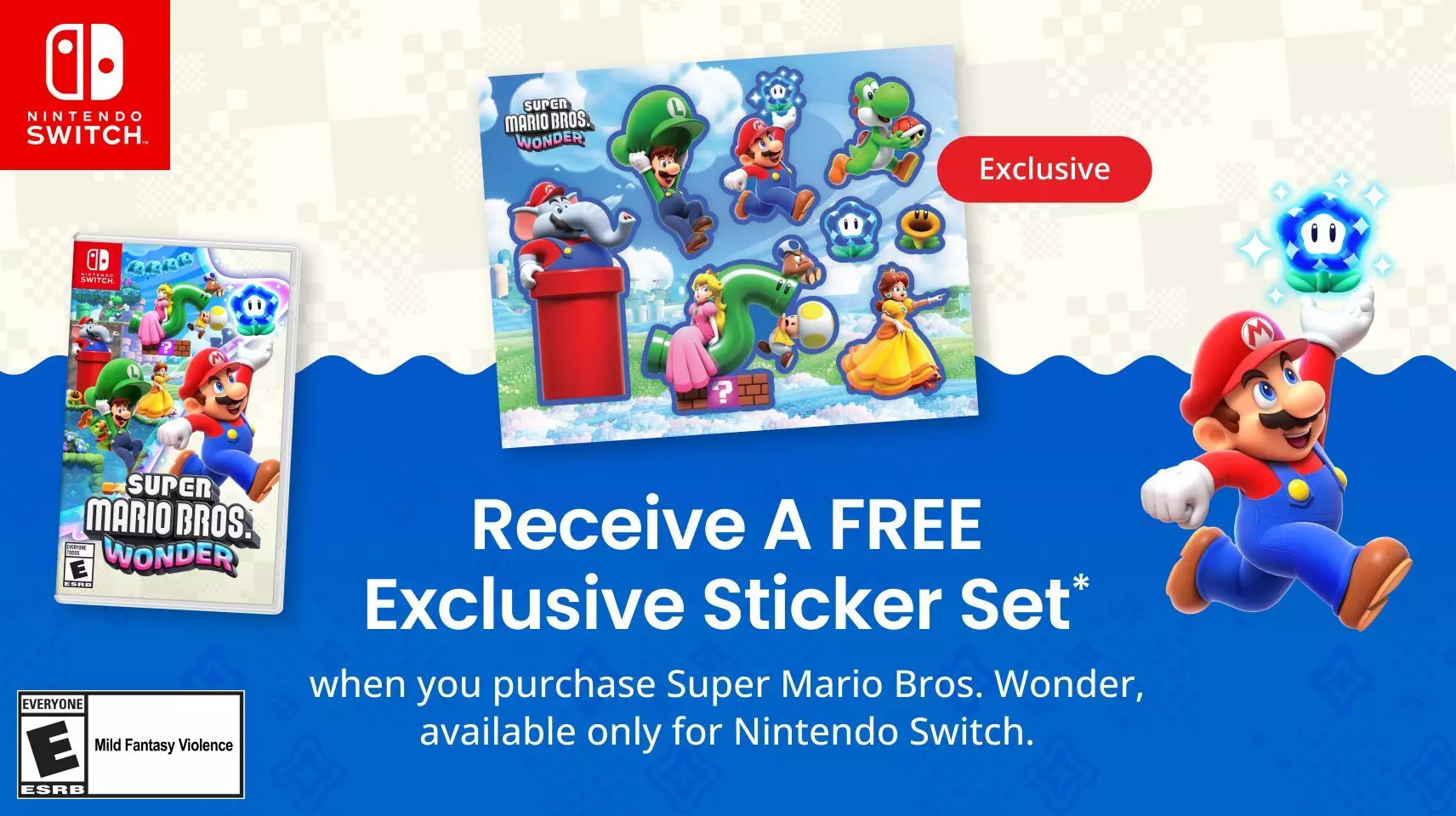 Receive a free sticker set with your purchase from Game Stop.
What is Super Mario Bros. Wonder all about?
Well, if it's the classic sidescrolling mixed with the modern tech of the Nintendo Switch that you crave, then Super Mario Bros. Wonder is for you. With cooperative gameplay, up to four players can explore this new world outside of the Mushroom Kingdom together. The Flower Kingdom is chock full of surprises, like Wonder Flowers that will transform your level into chaos and wonder! Players can hop on bubbles, navigate gameboards à la Bomberman-style, and even explore the world as a goomba!
There are eight characters to choose from in Super Mario Bros. Wonder: Super Mario, Luigi, Peach, Daisy, Toads, Toadette, Yoshi, and Nabbit. Characters can also transform into a variety of playable costumes called Power-Ups. Eat an Elephant Fruit to turn into an adorable elephant that squeezes his way into warp pipes. Eat a drill mushroom to drill through the ground or ceiling to explore new places. Eat a bubble flower to blow bubbles to defeat the baddies, or to pounce on them throughout the level. Playing Yoshi or Nabbit is great for younger players, they just don't transform like the other players.
If you buy Super Mario Bros. Wonder from Walmart, you can get a free trading card set with your purchase.
Can I Super Mario Bros. Wonder online?
I am so glad that you asked! Yes! You can play Super Mario Bros. online with up to 12 players in a co-op room, and up to four players in a single course. There are other online game modes that leave an apparition of your character to help other players take the correct route. There is also a mode where you can leave a standee of your character for other online players to use to revive themselves.
Super Mario Bros Wonder Ratings
Already, Super Mario Bros. Wonder is already scoring high from IGN calling it a "proper Super Mario World sequel," which definitely sounds about right. We got to play it last month at the Nintendo Holiday Showcase in NYC, and we had a blast! The transforming worlds allows for dazzling colors and graphics to swirl and twirl throughout the screen just delighting is from start to finish. We look forward to playing at home soon!
Today we will be at the Nintendo Store at NYC for the launch party celebrating Super Mario Bros. Wonder. Fans can come to the Nintendo Store at 10 Rockefeller Plaza at 5:30 PM to celebrate the launch of Super Mario Bros. Wonder! We hope to see you there!